TAI CHI RULER
TaiChi Ruler is a rare system of Taoist energy cultivation/Chikung exercise for enhancing health and also a Martial Arts.
According to Legend, the TaiChi Ruler was created in China during early Sung Dynasty 10th century A.D. by the Taoist Master Chen Hsi-I. Chen Hsi-I was a friend to the Emperor of the Sung Dynasty where he taught his Taoist practices to the Royal family. The Chi Ruler was then transmitted down through the ages by the Sung Emperors descendants.
The Ruler is made of a light porous wood with a profiled feature that assists the body's vital energy/chi/prana from one side to another. The Ruler consists of exercises done in repetition with the ruler held between the palms. These exercises simultaneously integrate, movement, concentration, visual focus and breath. The movements are all circular in motion and controlled by the turning of the waist while keeping the back straight and erect with the eyes focusing on the ruler constantly.
With its gentle and circular movements the Ruler share many movements similarly seen in TaiChi Chuan.
The Chi Ruler is also a great exercise to strengthen wrists and arms. As a Martial Arts system many application methods seen in different KungFu and WingChun systems can be applied with the ruler for further benefits. The agility and speed training, chain punches, Lap sau/Bong sau applications specific to WingChun system as practiced on the wooden dummy are some examples.
For more information on the Tai Chi Ruler and tuition please use contact.
A Word of Caution: Do not attempt to practise these exercises without proper instruction & guidance, you might seriously hurt yourself or someone else.
VIDEOS
STICK TRAINING / TAI CHI RULER Variations I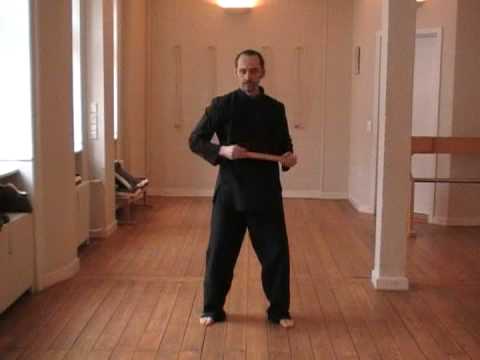 STICK TRAINING / TAI CHI RULER Martial Arts Variations I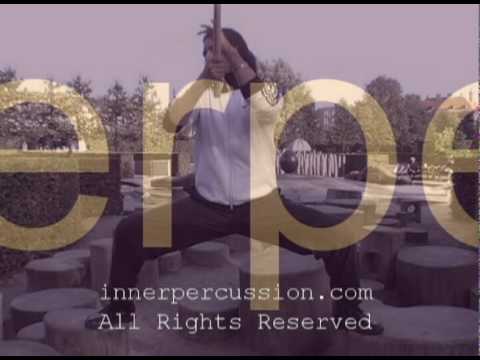 STICK TRAINING / TAI CHI RULER Martial arts Variations II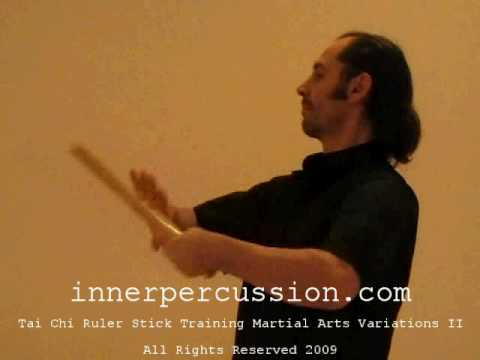 STICK TRAINING / TAI CHI RULER Variations II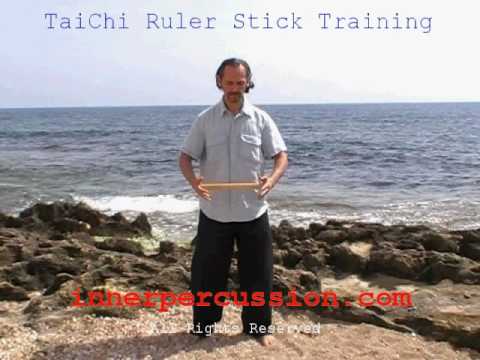 More videos at http://www.youtube.com/user/innerpercussion?feature=watch